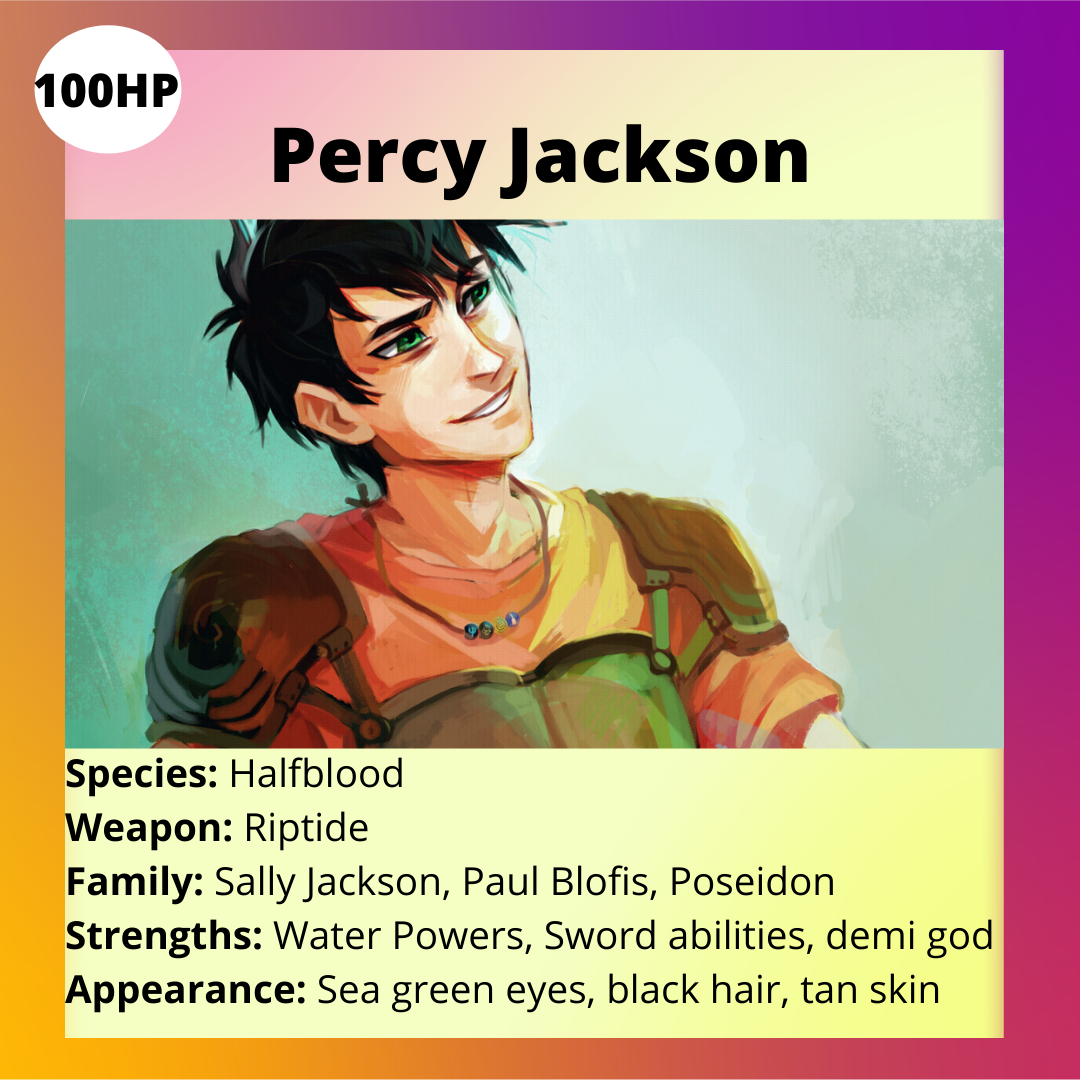 Trading Cards
Learning Intention: Students are able to represent the main ideas from complex texts in the form of a trading card.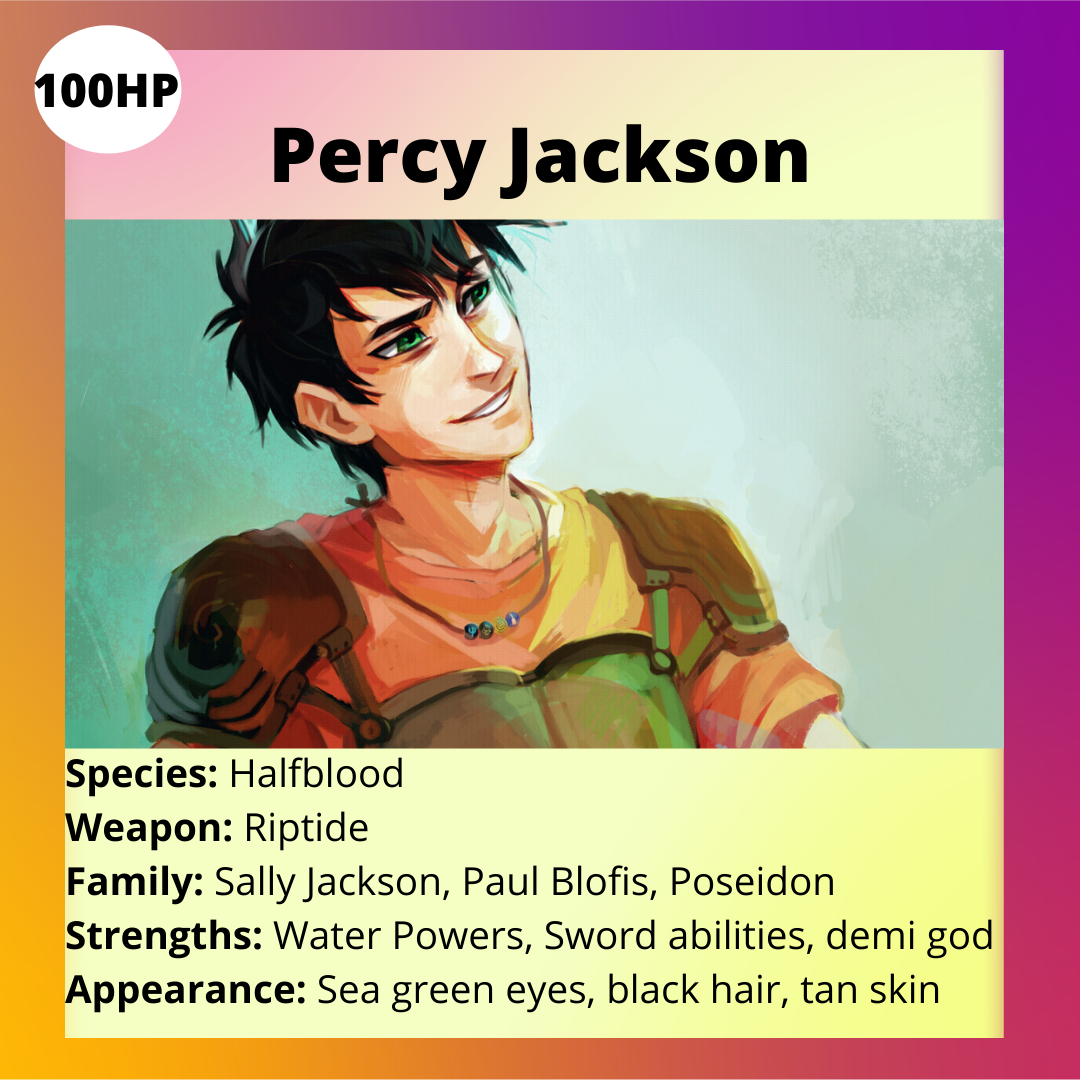 Trading Cards
Learning Intention: Students are able to represent the main ideas from complex texts in the form of a trading card.
---
'Percy Jackson and the Lightning Thief' by Rick Riordan

Writing materials

Pokemon cards (or similar)
---
I can summarise important information about the main characters from a text to understand their behaviour, relationships and actions.
---
Modelled
Ask students how people might keep track of the texts they are reading when there is a large volume of information, complicated plotlines, many characters, or a combination of all three. Students may suggest keeping a reading journal, drawing a character web, writing chapter summaries, etc.
Tell students that today, they can add another strategy to their toolkit by creating their own trading cards, similar to Pokemon cards. On these cards, they will have a picture or drawing of a character and underneath, they will record information about that character that is important to the story. Explain that there are two purposes to creating these cards: they will assist with their comprehension of the text; they can be used to have character battles once students learn the strengths and weaknesses of each character.
Guided
Show students a selection of Pokemon cards, so they become familiar with the layout and the type of information that they might want to include on their own cards.
Remind students that the cards are their own personal decks and should make sense to them for their own personal understanding of the text. Allow students to ask clarifying questions regarding the types of information that should be included on the cards.
Using the trading card resource, demonstrate to students (digitally or written) how to create their character profile. Use Percy Jackson (or the main character from the class text) as your example. First, an image of Percy can either be drawn or printed and attached to the card. Next, label the card with the character's full name and include any nicknames. Go on to explain that students will need to have between 4-6 information categories for their characters that will be included on the card, eg.
-species
-weapon
-family
-strengths
-weaknesses
-physical description
Explain to students that depending on the text they are focusing on, these categories will need to be adapted to ensure they are summarising the most important information about the characters.
Independent
Using the Percy Jackson trading card as the exemplar, ask students to create their own personal decks. Encourage them to discuss adding or replacing categories as they see fit.
---
Support: students requiring support can be provided with trading cards that have been pre-filled with appropriate categories
---
Formative assessment:

Have my students included the most important elements for each character? Are my students referring to their trading cards when working on comprehension strategies?
Ways to repeat this lesson
---
This activity can be used with any fiction or non-fiction text where students are required to absorb a significant volume of information.

Students with (or wishing to have) knowledge of Greek Mythology can work on creating trading cards of the Greek Gods. Students can then engage in battles using their cards to find the most powerful Titan
Continue with a free membership
Access hundreds of quality reading lessons on-demand, and enjoy browsing lessons grouped by skills and grades to help you find what you're looking for quickly.