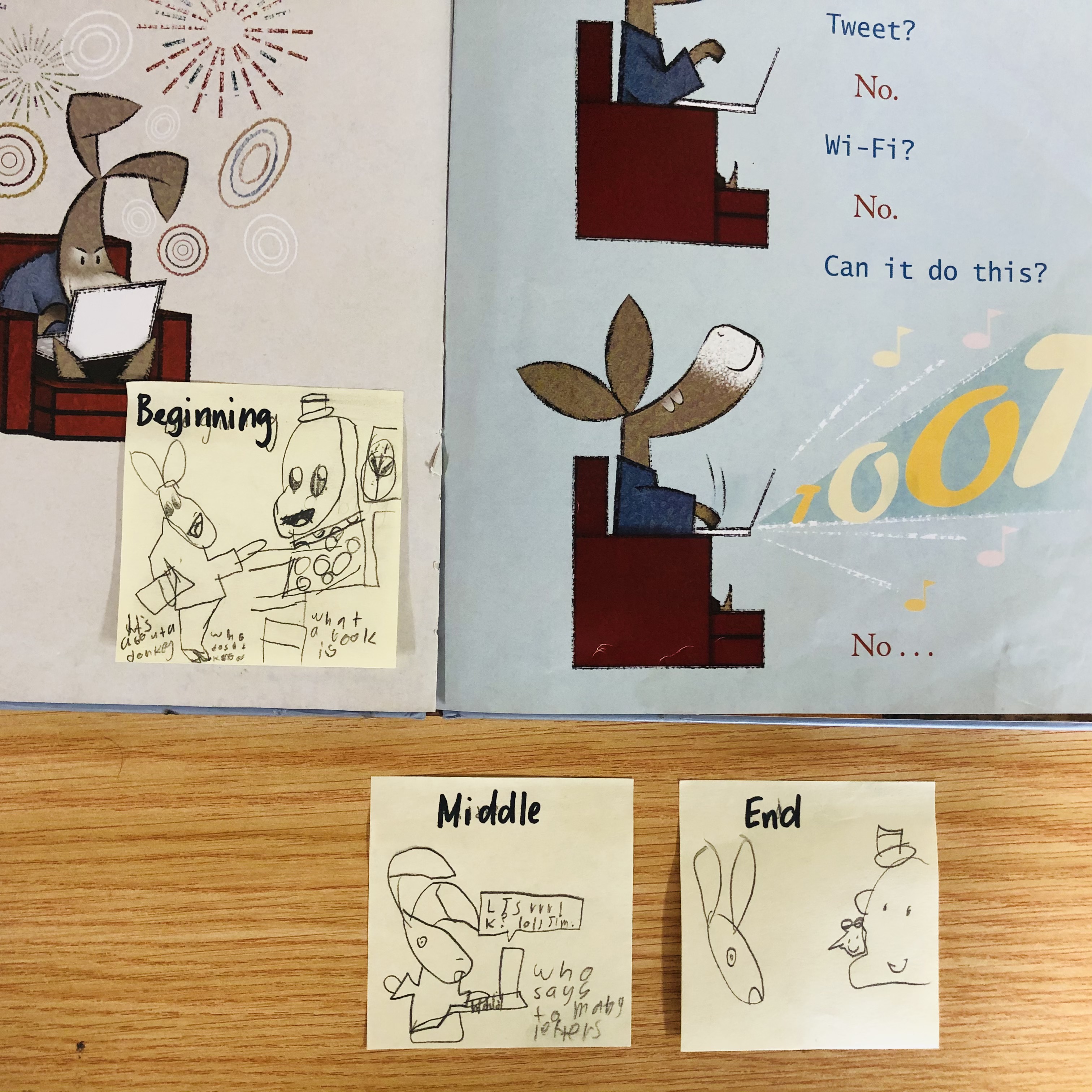 Post-it Retells
Learning Intention: Retell the key events or information of a given text.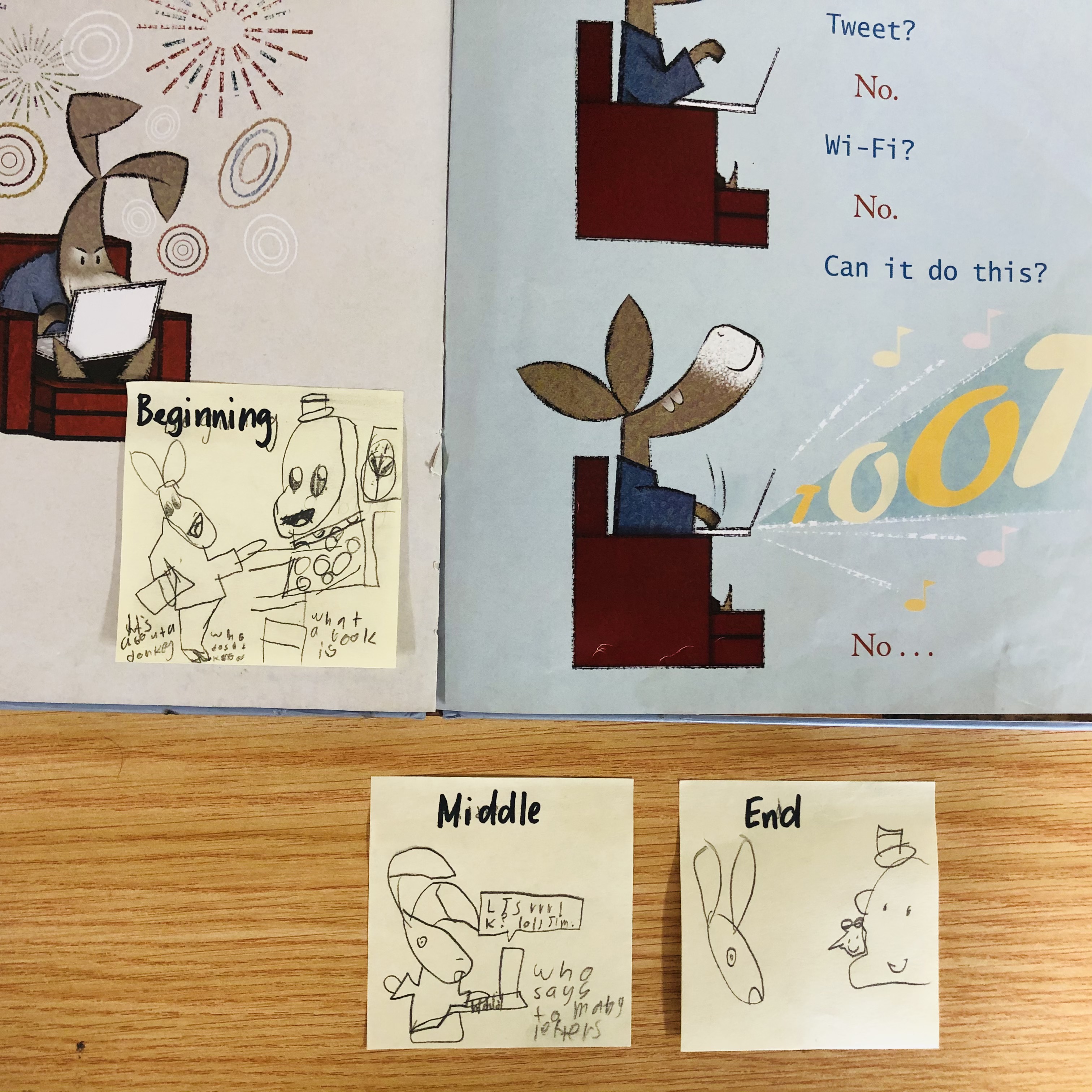 Post-it Retells
Learning Intention: Retell the key events or information of a given text.
---
I can retell a story in order and include important parts.

I can draw a picture to match the beginning, middle and end of a story.
---
Modelled
Discuss with students what it means to retell a story. Tell students that you will be focussing on retelling a story with them, telling the most important parts from beginning to end. Emphasise that when we are retelling a story we can't tell everything and that's why we choose the most important parts.
Guided
Read a story and stop after a few pages or after the initial orientation.
Ask students to draw a picture on a post-it note that represents the main thing that happened at the beginning of the story.
Students can share their pictures/ideas and have a class discussion about the main event that has happened so far in the beginning of the story.
Repeat these steps for the middle and end of the story.
Independent
Get students to practise independently retelling their texts using their independent/familiar reads. Students will draw the main event from the beginning, middle and end of their text. You can ask students to place their Post-it notes in the book at the important parts so you can monitor their understanding of the task and the skill of retelling.
Students can also use the Post-it notes as a prompt to give a retell to another student.
---
Extension: students can practice expanding on their retells by answering the following questions: In the beginning (who, what, where?), in the middle (what was the problem?), at the end (how was the problem solved?).
Books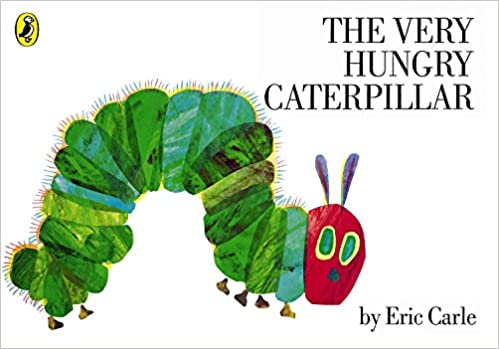 The Very Hungry Caterpillar
Eric Carle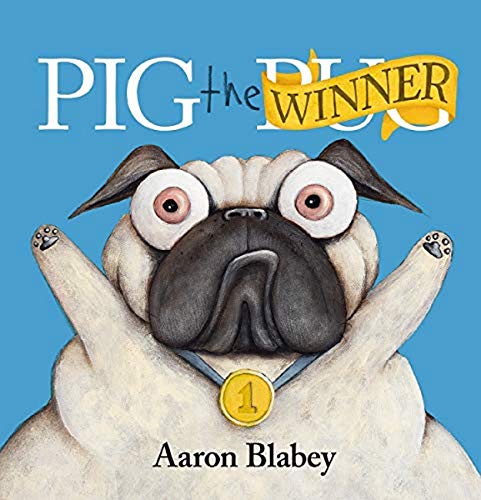 Pig the Winner
Aaron Blabey
---
Formative assessment:

Has my student captured the main events from the text?

Can my student retell a text in sequence with/without support?

an my student identify the beginning, middle and end of a text?
Benefits of a Good Retell
---
Retelling requires students to activate and apply their knowledge of how stories work. When students retell, they have to engage in sequencing and summarising information and in making inferences.
Continue with a free membership
Access hundreds of quality reading lessons on-demand, and enjoy browsing lessons grouped by skills and grades to help you find what you're looking for quickly.